2D Side-Scroller pixel art guy
A downloadable asset pack
This is a main character/hero type that I first used in my Volkstein game. Back then, I created a ton of different armors for our main character, but given how hard (sh*tty) the game was, not a lot of people got to experience any of the armor variants.
This armor was definitely one of my favorites. It's not perfect, and it doesn't have a huge amount of animations, but it's free, and you're free to do what you want with it.
The sword and 'buster' part are included in this sprite sheet as well should you want to try for your own animations, or whatever you may need to do with them.

Thanks for checking out my stuff. I have other art packs as well, most of them free. Would love to see what you people come up with.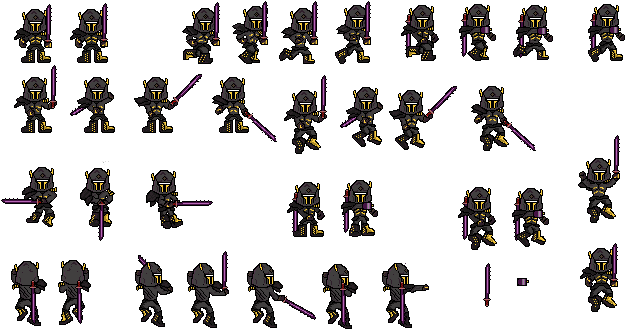 Download
Click download now to get access to the following files: